PROJECT PLAN
Implementation
Implementation is divided into six work packages (WPs) with clear deliverables. The sub-projects in each work package are independent, without dependencies on each other, which increases feasibility, maximises synergies and reduces the risks of the project as a whole.
Vision
Background to the innovation environment
Two completely different diseases, but both of which involve degeneration of cells, are visual impairment due to age-related macular degeneration (AMD) and the nerve disease Parkinson's disease (PD).
AMD currently affects more than 30 million people worldwide. Forecasts estimate that treating AMD represents a $100 billion market in the US alone. The prevalence of PD increases with age, affecting about 1% of the population over 60. Cell therapy could potentially treat PD at all early stages of the disease, instead of or before treatment with chronic oral therapies, and thus has the potential to become a main line of treatment rather than occupying a niche position.
Most stem cell-based cell therapies under development today are so-called allogeneic cell therapies, which are developed from cells from a distant donor, allowing for cost-effective production in large batches. However, the patient must also be given immunosuppressive drugs to avoid transplant rejection of the therapeutic cells, which can be problematic and significantly limits the usefulness of the treatment. To avoid the immunological barrier, it would be advantageous to use the patient's own cells, so-called autologous cell therapy, which is currently both expensive and logistically challenging to produce.

Figure 1, Autologous versus Allogenic iPSC therapy
In light of this, we have developed a model project at the forefront of autologous cell therapies. The IndiCell model project serves the dual purpose: (i) to develop new treatments for PD and AMD; and (ii) to define a generic plan for cell therapies based on autologous induced pluripotent stem cells (iPSCs).
Figure 2 Autologous cell therapies are made from the patient's own cells. The patient donates a small skin biopsy so that the skin cells can be reprogrammed into induced pluripotent stem cells (iPSCs). From iPSCs, the therapeutic cells are developed, which can then be transplanted back to treat the disease in question.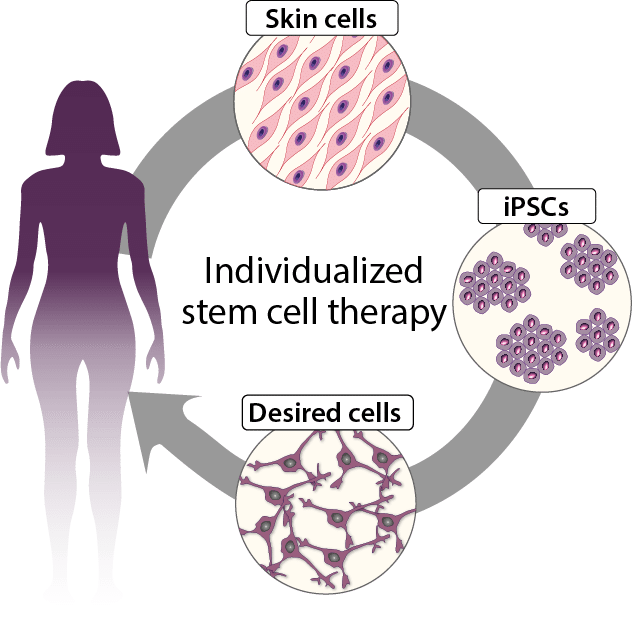 SUBPROJECT
Step-by-step work package
The implementation is divided into six work packages (WPs), which are described step-by-step below.

Figure 3 Overview of the work packages (WP).

WP 1
Enabling patient-specific cell procurement and delivery at the bedside:
Development of generic processes, i.e. SOPs, for the donation of cells as starting material for ATMP manufacturing and delivery of cell product that can be easily adapted for each indication.
Actors: SUS, AcouSort, LU, KI and Karolinska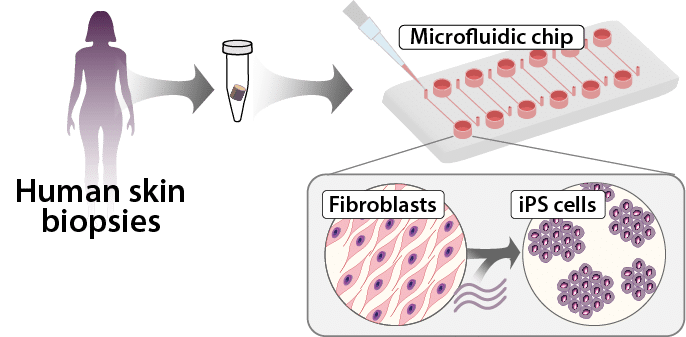 WP 2
Reprogramming-in-a-chip:
Reduce the time, effort and cost of manufacturing iPSCs.
Actors: LU, KTH, BioLamina and Karolinska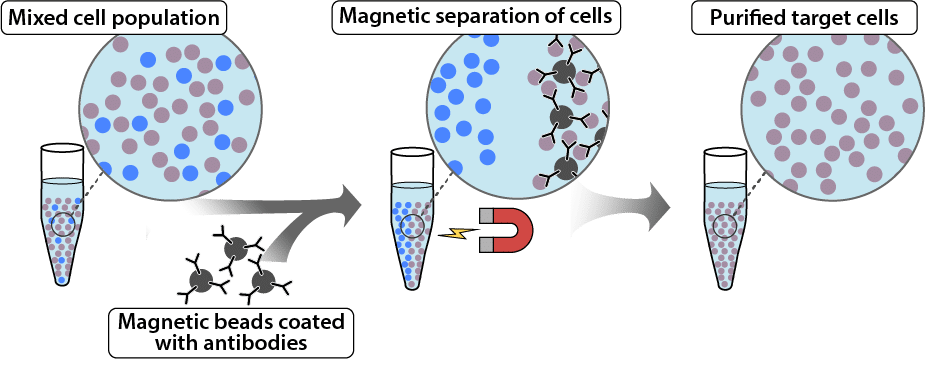 WP 3
Cell sorting:
Validate negative and positive cell sorting procedures for safer cell therapy products.
Actors: LU, KI, MAGic BioProcessing, Karolinska
WP 4
Quality control methods:
Development of accurate and highly sensitive single cell-based QC methods to assess batch-to-batch variability and to reduce or eliminate the need for toxicology and functionality studies in animals for each patient-specific cell product.
Actors: LU, KI and Karolinska

WP 5
Innovation:
Exploit the potential for product development, commercialisation and knowledge transfer (translational research).
BioLamina and leaders in WP 1-4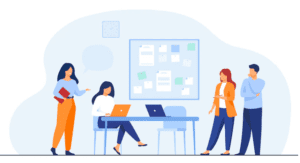 WP 6
Project management:
Structure for management, decision-making, project monitoring, future and evaluation of IndiCell.
Actors: all (LU, KI, KTH, BioLamina, AcouSort, MAGic BioProcessing, SUS, Karolinska)