Innovation environment for personalised cell therapies
Subgoal #1
Develop iPSC-based (personalised) cell therapies for Parkinson's disease and age-related macular degeneration.
Subgoal #3
IndiCell and Sweden to become an important global player in cell therapies.
VISION
Why IndiCell?
Sweden has traditionally had a long-standing and internationally leading role in the development of new therapies and medical interventions. The field is now entering a new era of precision medicine and advanced therapy medicinal products (ATMPs). Despite significant initiatives and investments, there is still a lack of national infrastructure and pooled expertise to develop and manufacture ATMPs in Sweden. Instead, large parts of the returns from Swedish innovations and government-funded research are generated abroad – which is high time to change. Sweden now needs to regain and maintain a leading role, in order to offer new treatments and cures based on cell and gene therapy. The development of national workflows and competences for such manufacturing needs to be accelerated.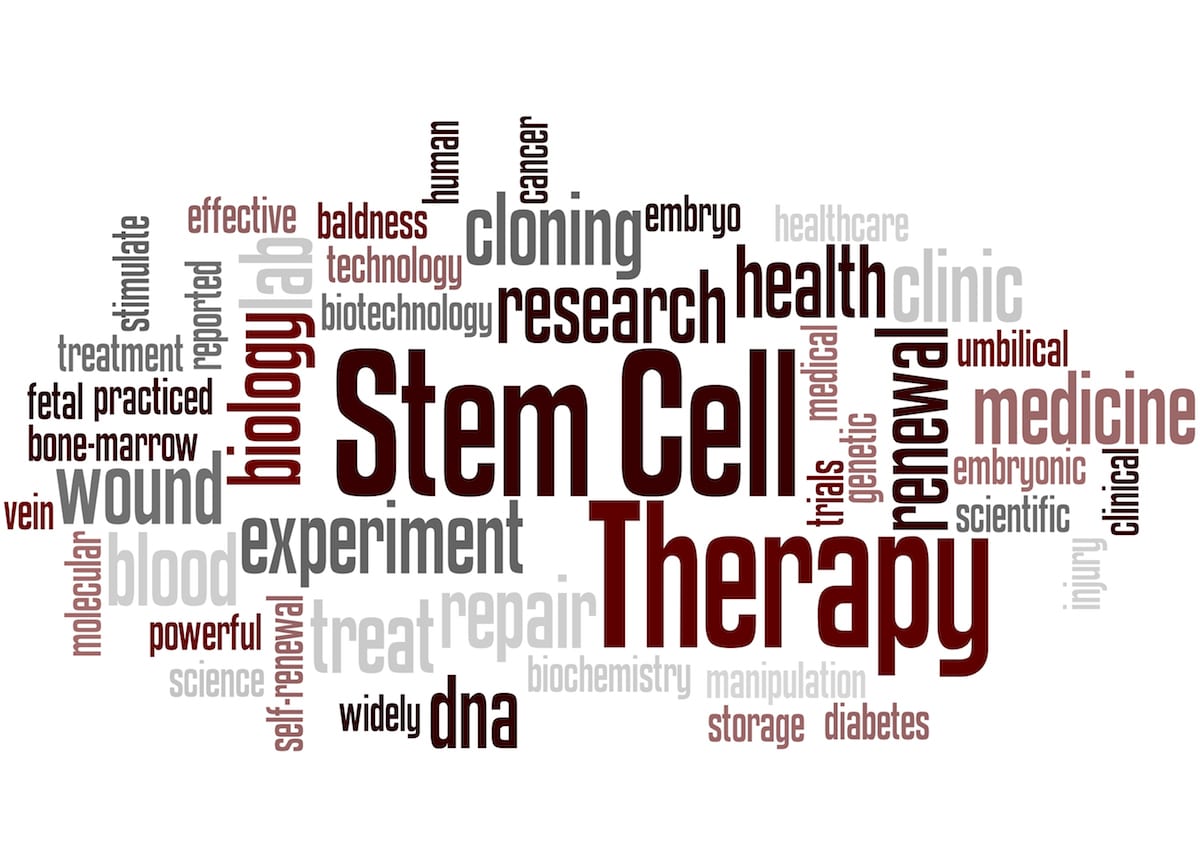 Particularly promising in these efforts are cell therapies based on pluripotent stem cells. As such stem cells have the potential to develop into all cell types in the human body, precise and targeted therapies to replace different types of damaged or diseased cells are possible. This could potentially stop or reverse diseases such as diabetes, spinal cord injuries, heart failure, Parkinson's disease and age-related macular degeneration.
Advanced cell therapies are expected not only to reduce healthcare costs in the short term, but also in the long term by significantly improving the natural history of disease treatment.
Over a 5-10 year period, cell therapies are likely to:
Significantly reduce the need for patients to use drug therapies and later invasive therapies needed to treat their side effects.
Reduce patient morbidity and mortality and enable longer working lives, thereby creating cost-efficiency and economic benefits for society.
To unlock this potential, we have assembled the IndiCell innovation community, consisting of internationally leading academic researchers with experience in bringing advanced cell therapies to the clinic, the relevant healthcare sector and strategic life science companies.
Funding
Grants from VINNOVA!
Vinnova invested almost SEK 40 million in the IndiCell project – Individualised pluripotent stem cell-based therapy.
The project is coordinated by the Lund Stem Cell Centre at Lund University and is planned to run from October 2021 to September 2026.

APPROACH
How do we work in IndiCell?
IndiCell has been implemented through six work packages, four of which address the entire production process from start to finish: donation of cells for reprogramming, entry into a specialised Good Manufacturing Practice (GMP) facility for production of iPS cells and further development into therapeutic cells, sorting of cells, quality testing, exit of the cell product from the GMP facility to the hospital, and preparation for transplantation to the patient.
The remaining two work packages include defining and creating innovations within IndiCell and project management and active preparation for the future as funding from Vinnova has ceased.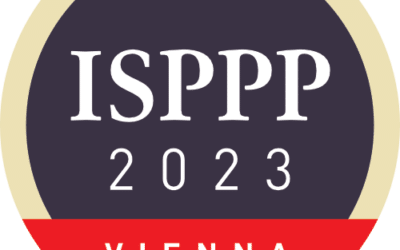 Meet IndiCell's representatives Dr. Nils Brechmann from MAGic Bioprocessing at the conference. The...
read more
future vision
What happens at the end of the project?
Our overall goal is to develop and consolidate a sustainable, collaborative and world-leading innovation environment (IndiCell) based on Individual Cell Therapy that is active even after the funding from Vinnova has ended.
With the expertise and workflows created within IndiCell, we want to strengthen innovation in Sweden. Our future vision is for IndiCell to be a physical multi-hub centre for iPSC-based cell therapies that can support patient treatments across the country, while contributing to new jobs in healthcare. Future innovations, such as cell therapies for diabetes, osteoarthritis or cancer, will also be able to dock into our generic processes. In this way, IndiCell can help reduce costs, effort and time, and facilitate the path to regulatory approval for future personalised cell therapies.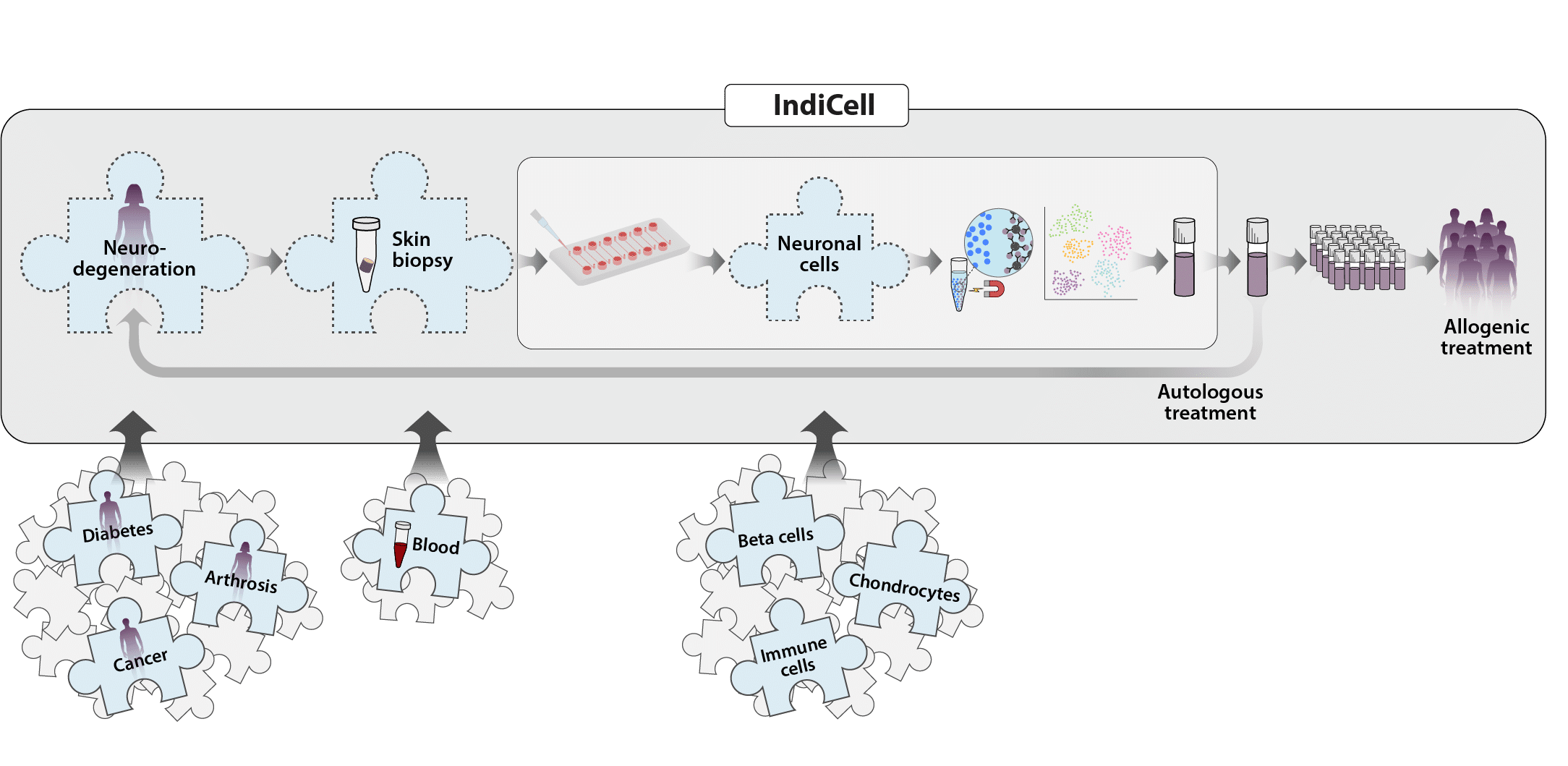 actors
We work together in IndiCell!